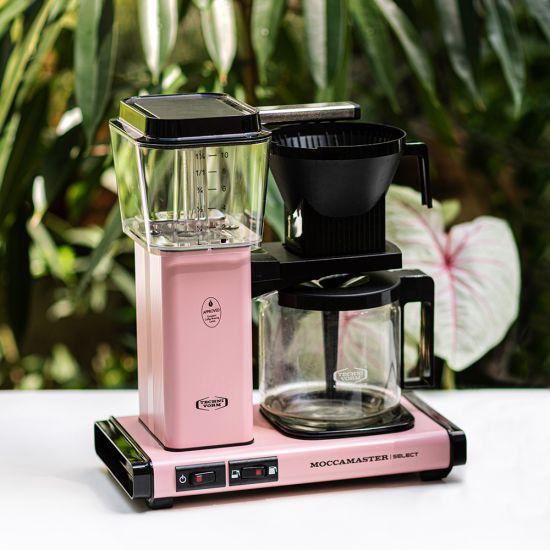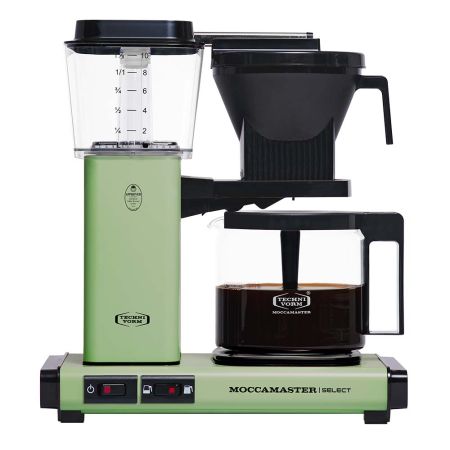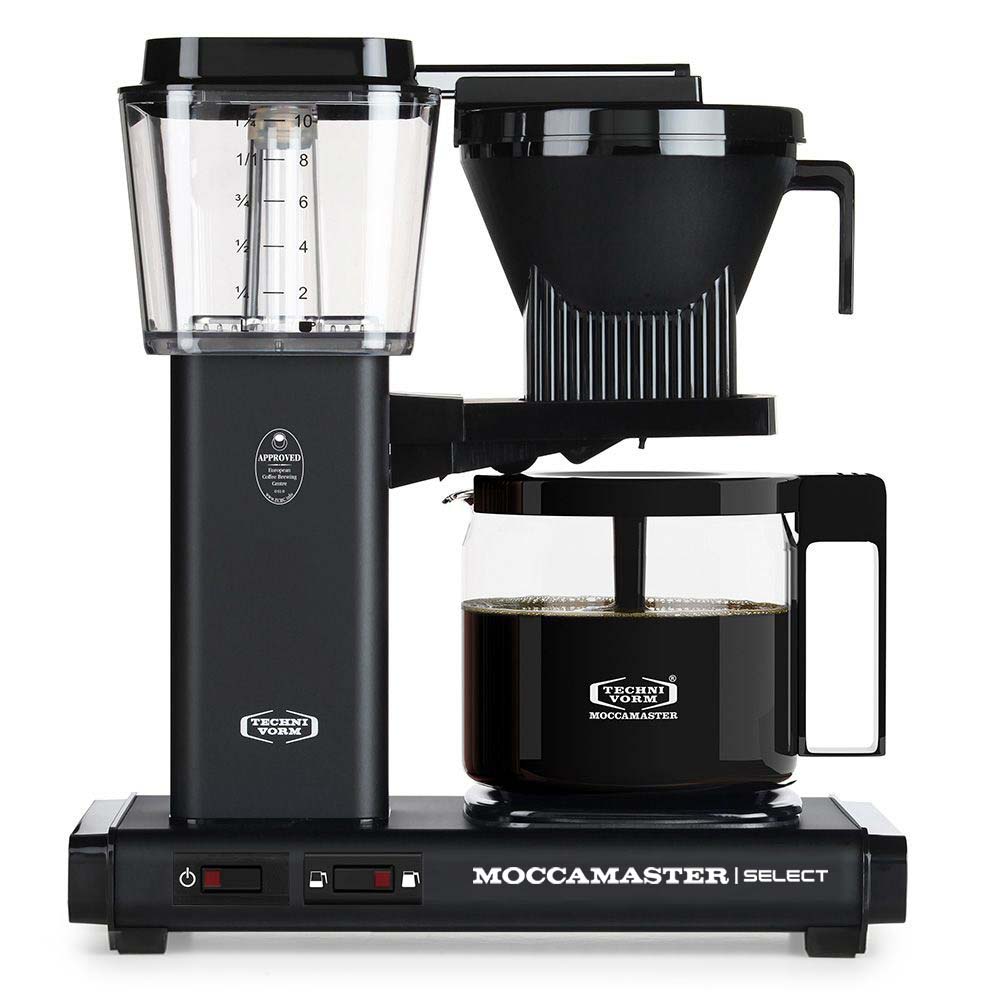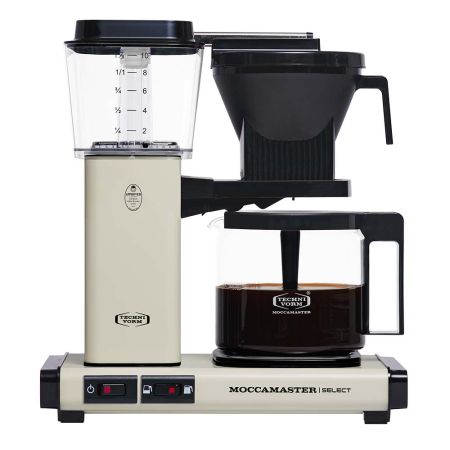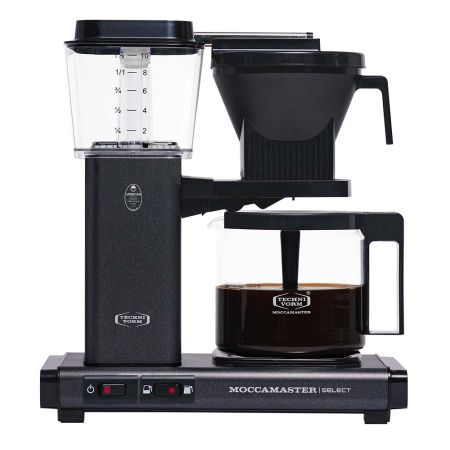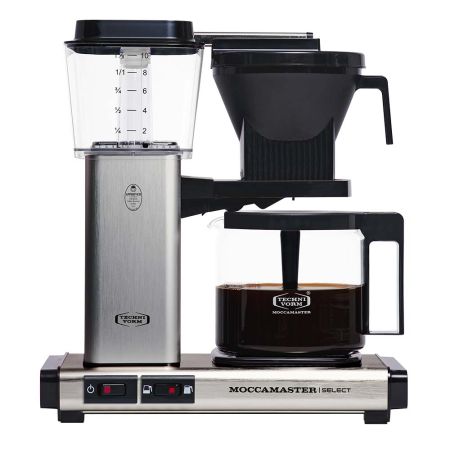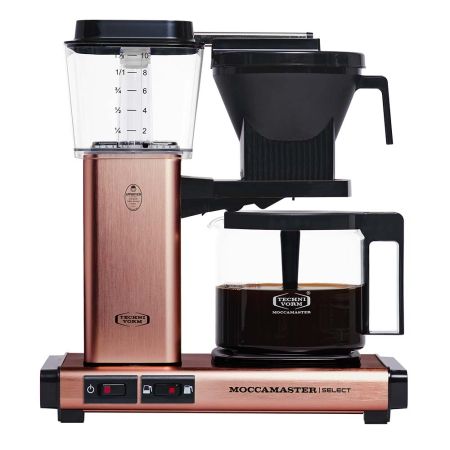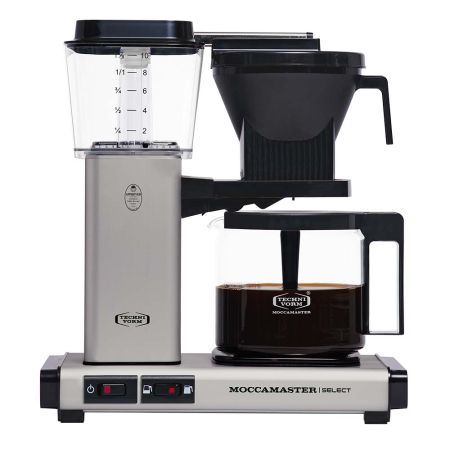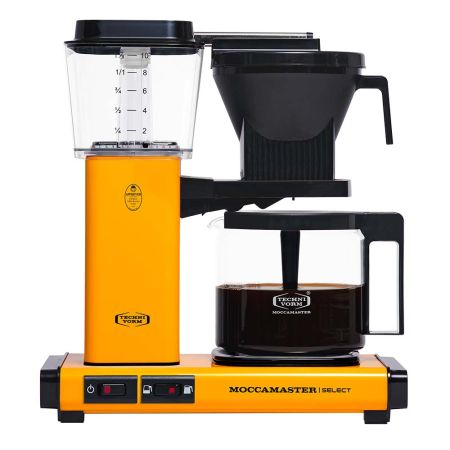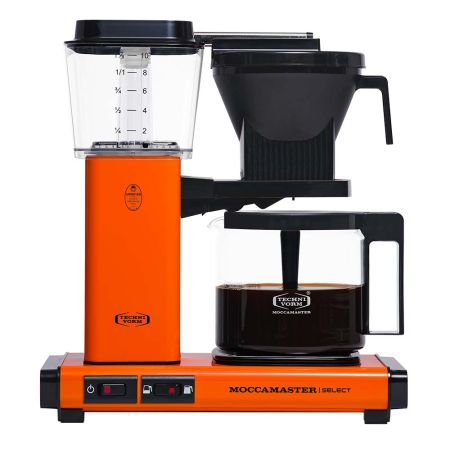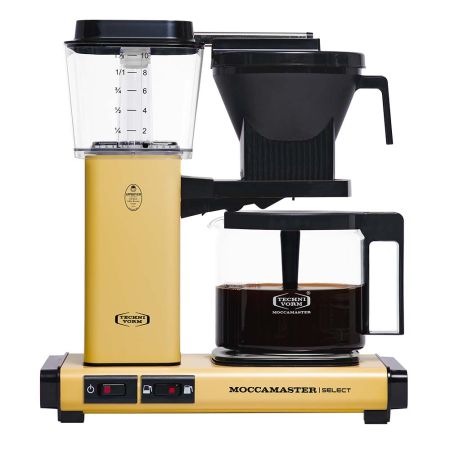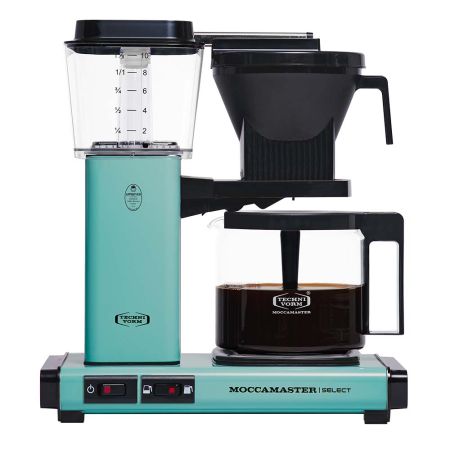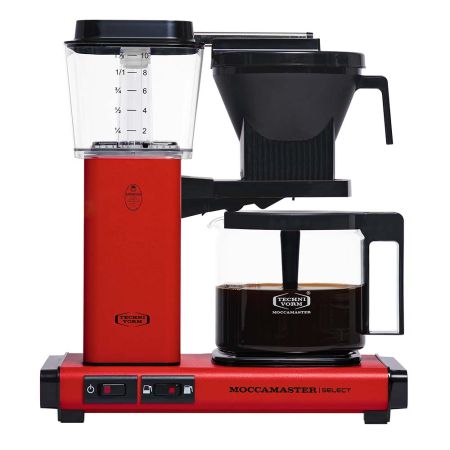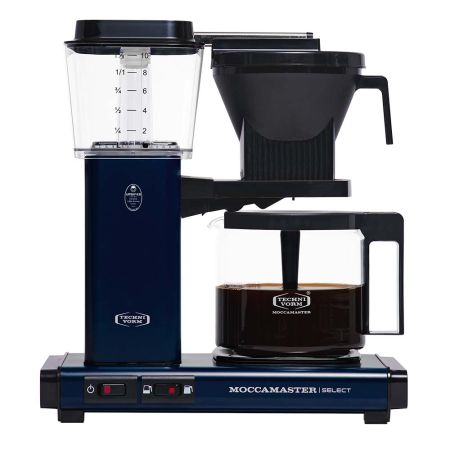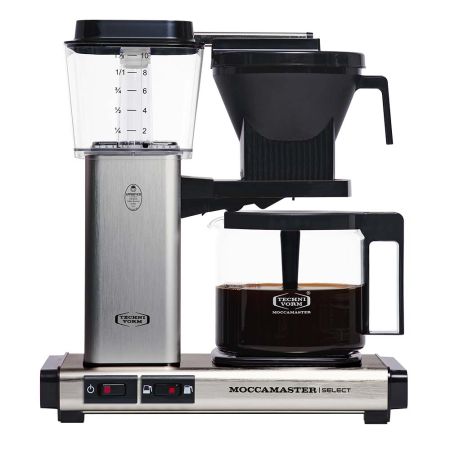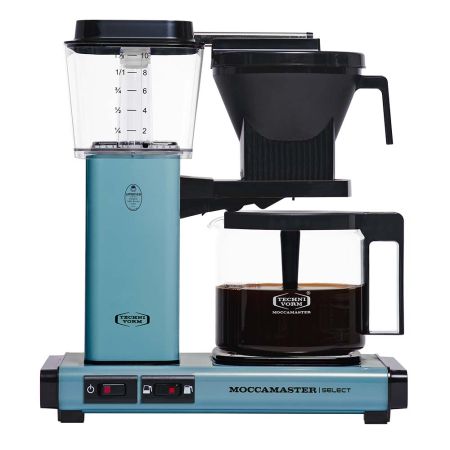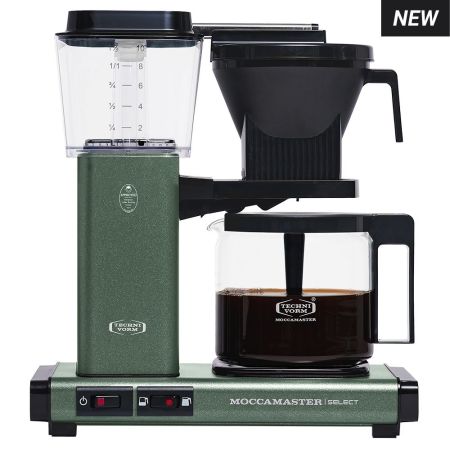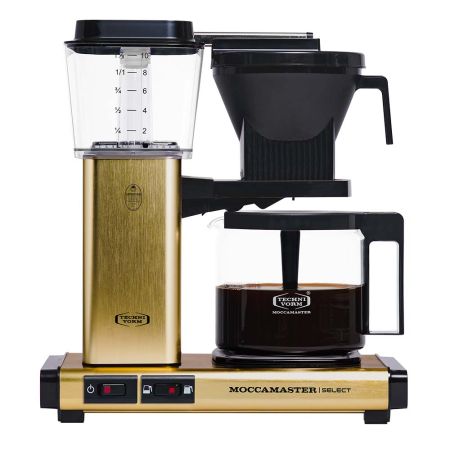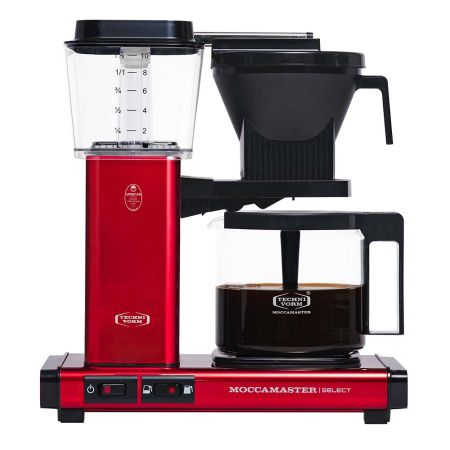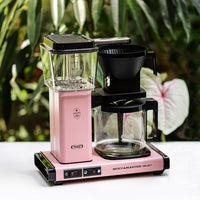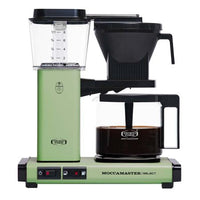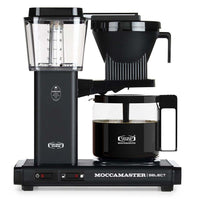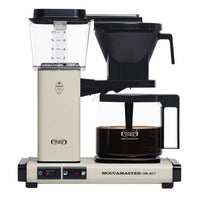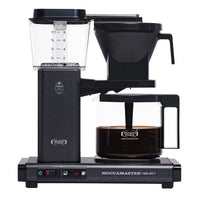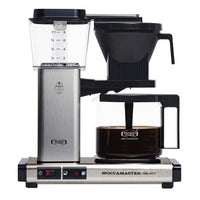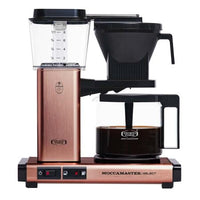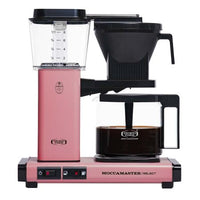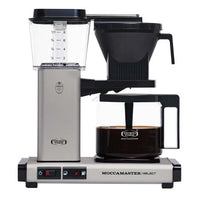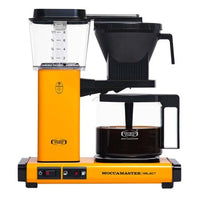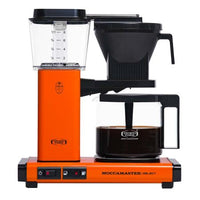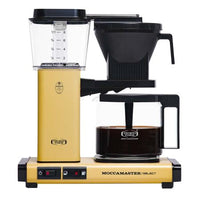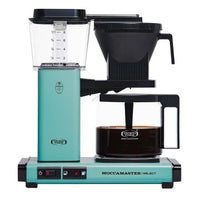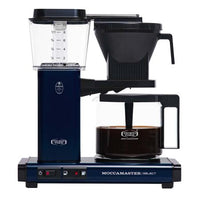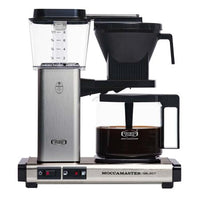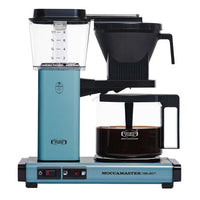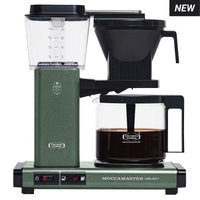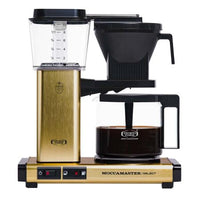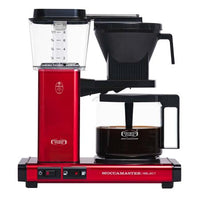 Moccamaster filter coffee machine KBG Select (available in 24 colors)
Electric filter coffee machines rarely cause enthusiasm, the Moccamaster is an exception. Up to 10 cups, almost like hand-brewed in around 5 minutes. Technovorm has also made it into our kitchen.

Technovorm has been building this filter coffee machine in the Netherlands since 1964. It remains the only filter machine recommended by the Specialty Coffee Association every year.
How does it work?
To 96 degrees Celsius in 30 seconds

The copper heating coil ensures a constant temperature

The metal tube sprays water from nine openings over the ground coffee, wetting it evenly
In a nutshell:
As convenient as a regular coffee machine

Even coffee extraction through nine spray openings

Extremely powerful

High quality

Made in the Netherlands