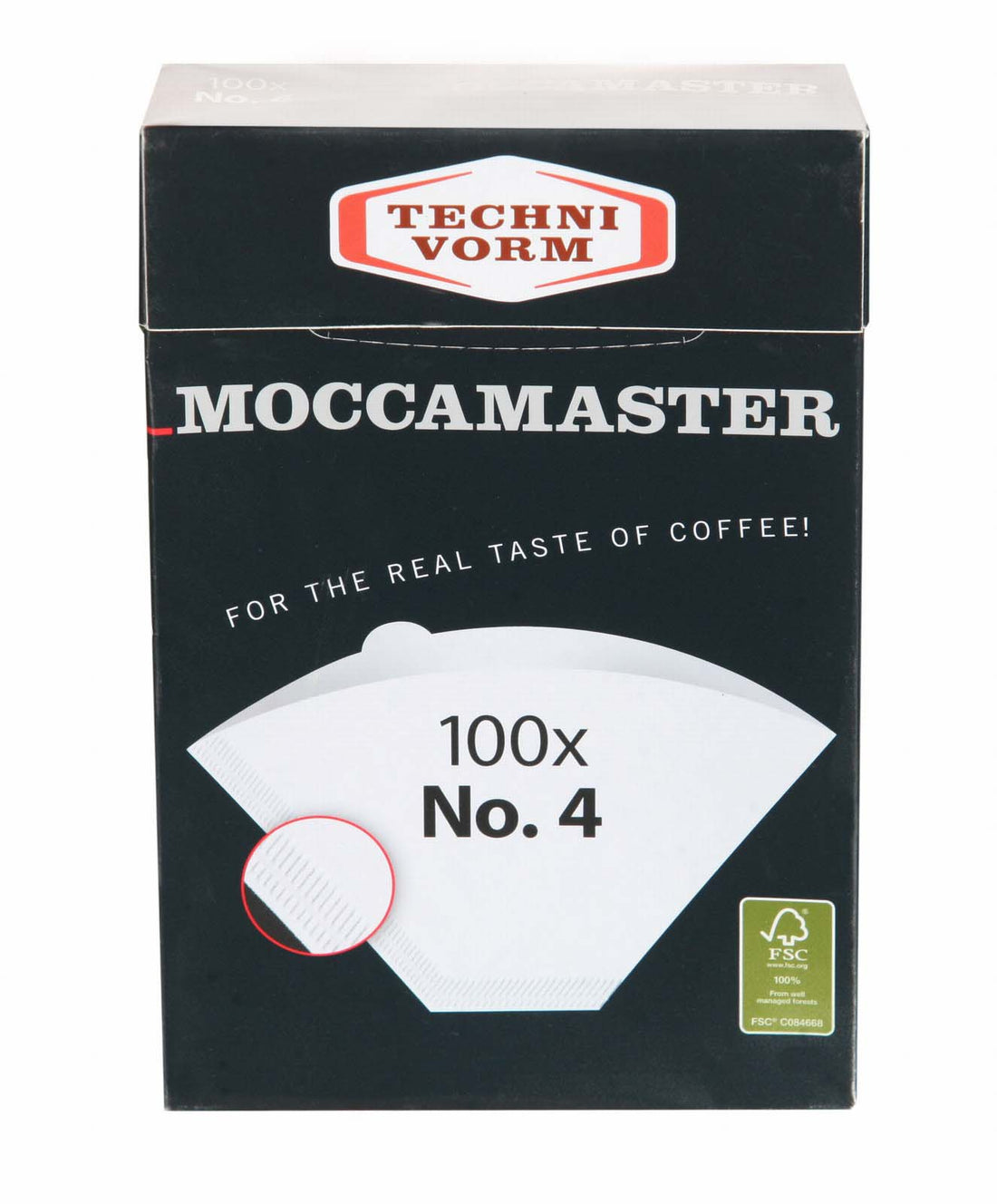 Moccamaster coffee filter white No. 4
The high-quality Moccamaster coffee filters ensure the optimal development of the aromas and thus a great taste experience. They are suitable for all KB, KBG, KBGT and CDGT models for 1-1.25 liters (glass or thermos flask) from the manufacturer.
They are made from natural cellulose from sustainable FSC forestry. The white filters are bleached in an environmentally friendly manner using oxygen. In contrast to many other filters, they are tasteless.