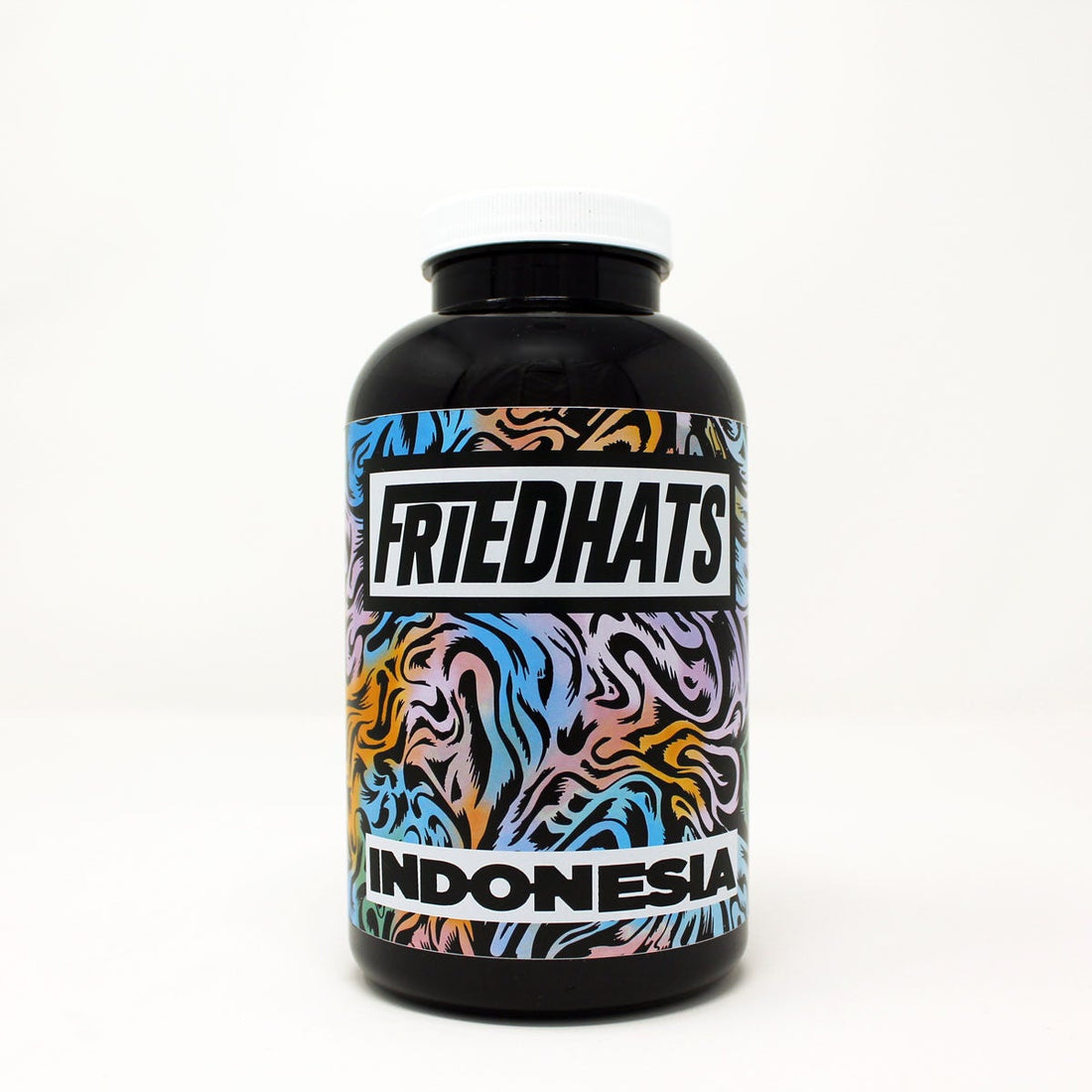 INDONESISCHER KAMALA BENER MERIAH #01 OMNI
ORIGIN: Indonesia
ROAST: Omni Roast
PRODUCER: Kamala
ELEVATION: 1300 - 1700 meters
VARIETIES: Bourbon, Ateng, and Abyssinia 3
PROCESS: Fermented
FLAVOR NOTES: Tropical fruits, cocoa, and spekulatius
INDONESIAN KAMALA BENER MERIAH #01 OMNI

Entering our second year with Catur coffees, they return having spent their time refining techniques and enhancing skills to bring forth another collection of funk-forward, intriguing Indonesian coffees.

The term "Kamala" translates to lotus in Sanskrit, and Catur envisions these coffees as blooming flowers. Intrigued by the symbolism of the lotus, a delve into its lore inspired contemplation on its meanings. The result is a poetic expression.

The blooming lotus gracefully rests on the water,
Symbolizing purity through generations,
Beauty perceived by the beholder's eye,
Taste dancing on the sipper's tongue,
Coffee crafted in the roastery of Friedhats,
And now, Kamala Bener Meriah, captured in a bottle in your kitchen.

For those who believe poems must rhyme, they stand corrected. Anyway, Kamala Bener Meriah is a yeast-fermented coffee composed of Bourbon, Ateng, and Abyssinia 3 varietals, cultivated at elevations ranging from 1300 to 1700 masl. Processed by the experts at Central Sumatera Coffee, this cup boasts the anticipated Catur funk and booziness, complemented by hints of tropical fruits, cacao, and speculaas (apologies if you're unfamiliar—it's a Dutch delicacy).