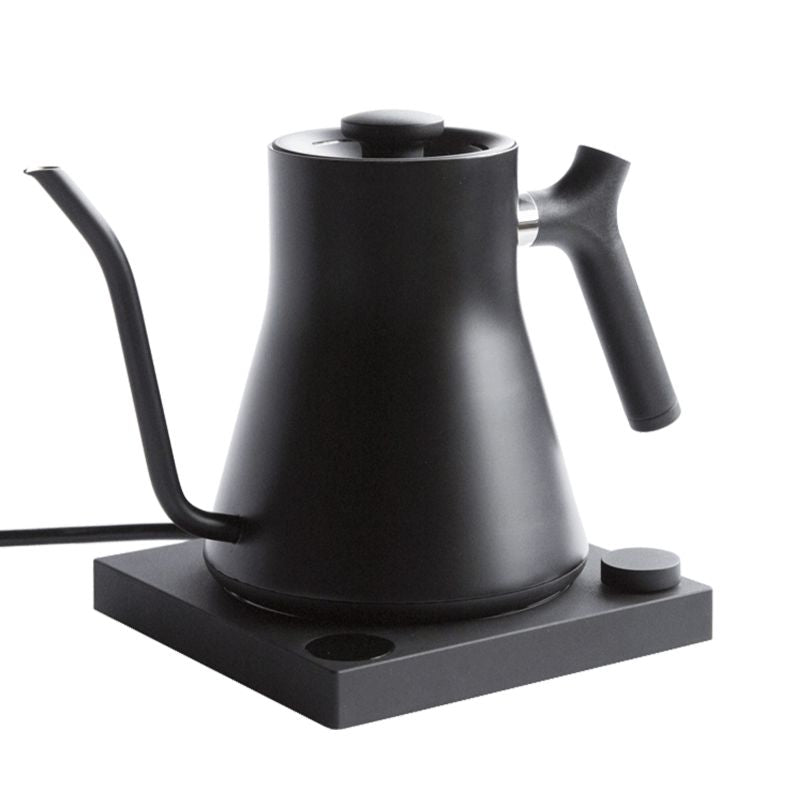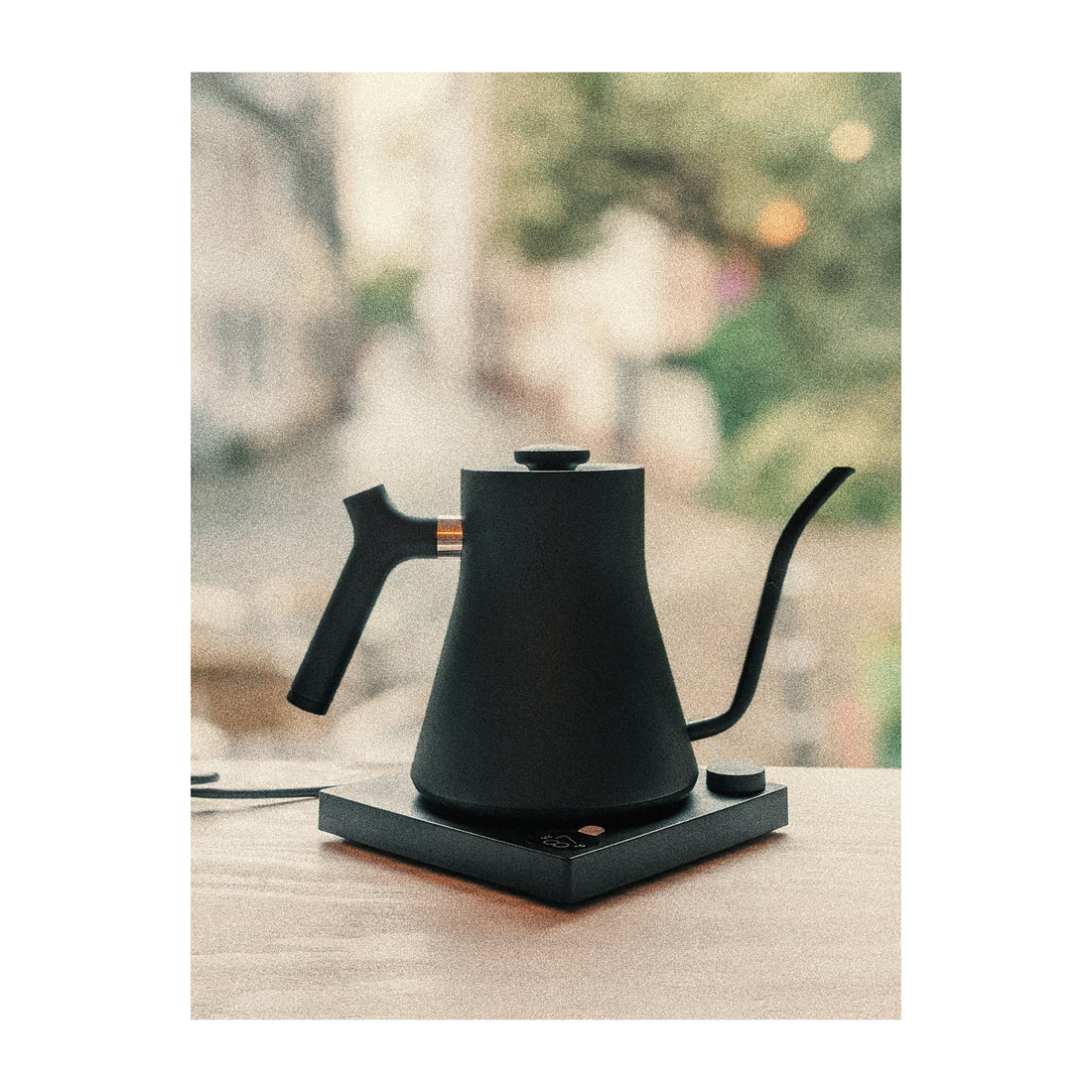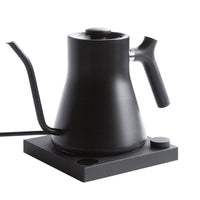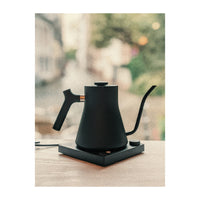 Fellow Stagg ekg electric kettle
Whether you're a world brewing champion or a brewing beginner, the Stagg EKG will be your countertop partner when you want a ridiculously good cup of coffee. With variable temperature control, 1200 watts for fast heat-up time and a variety of features for ultimate control, this is the perfect pour-over kettle.optional Acaia Bluetooth app connectivity with Stagg EKG+.
Dimensions: 292mm x 171mm x 203mm
Weight: 1,274 g (including kettle base)
Volume: 0.9L to the maximum fill line
Power: 1200W, 120V~, 50/60Hz, 9A
Materials: Kettle body and lid made of 304 stainless steel, base made of plastic. The wooden handles are either walnut or maple. Please read the following article about wood care instructions.
Temperature range: 57°C-100°C