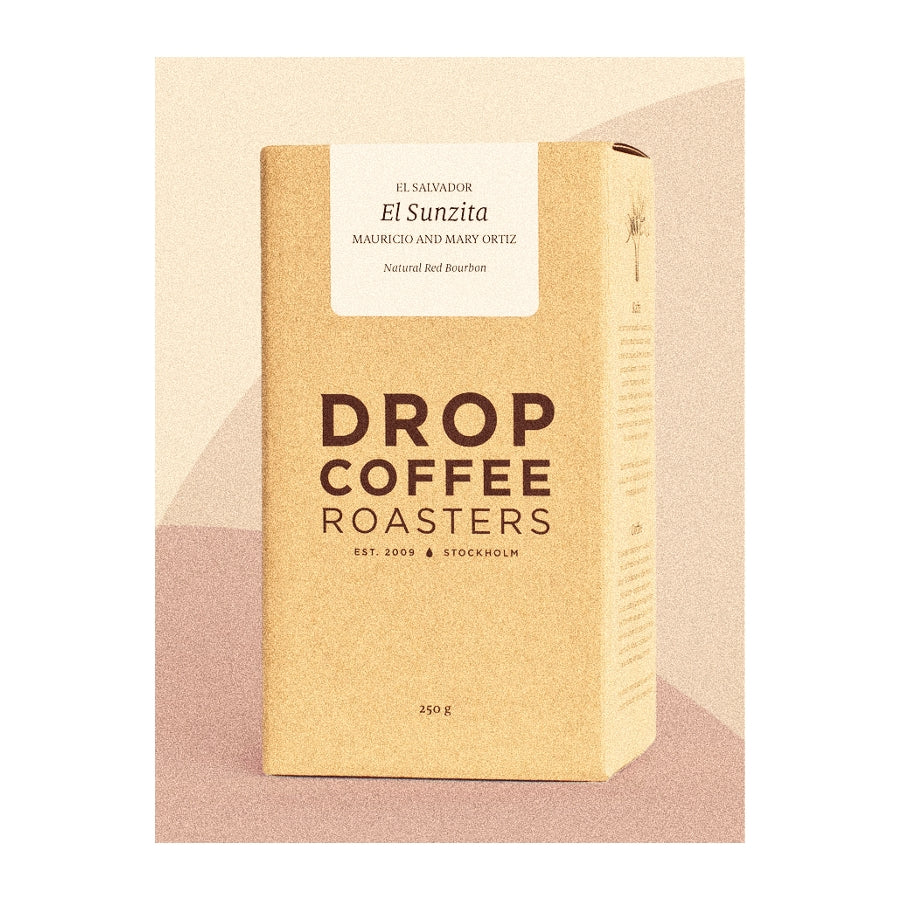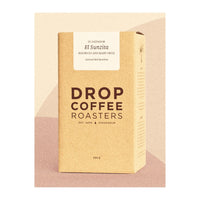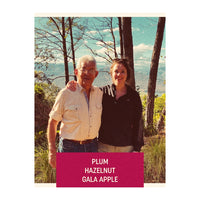 El Sunzita, El Salvador (Red Bourbon) - Drop Coffee Roasters


ORIGIN : El Salvador - El Pasti in the Santa Ana region
ROASTING: Omni Roast
PRODUCER : Mauricio Ortiz and Mary Ortiz
ALTITUDE : 1400 meters
VARIETY : Red Bourbon
PROCESS : Natural - Sundried on beds for 20-25 days
FLAVOR NOTES : An aroma of plum juice. A mature and balanced cup profile with low to medium malic acidity from Gala apple. Flavors of fresh hazelnuts and ripe plums, with an aftertaste of red grapes. The body is jammy with a good mouthfeel.
This coffee is a prime example of how direct collaboration leads to a better product and more profits. Drop Coffee is the only buyer of the coffee, which is purchased directly from the El Sunzita farm. For a few years now we have had the varieties grown on the farm separated for us. This is a small batch of natural bourbon that is perfect for fall.

Mary was recognized as Coffee Producer of the Year by El Salvador's Minister of Agriculture for her use of innovative practices on her farm. El Sunzita is a great example of dedicated producers putting in extra work to achieve higher quality, and also how small producers and roasters can work together to achieve higher quality. Year for year. This is the Red Bourbon. The flavor profile is ripe with notes of red apples and fresh hazelnuts.

About El Sunzita Farm
Mary and Mauricio were gifted their current piece of land by Mauricio's family 30 years ago when they married and soon began growing coffee on the property. Mauricio is an agronomist and Mary is involved in administration and business. Step by step, they have built an incredibly beautiful farm on their land. Today they have built a nursery to strengthen weaker plants and installed a small pulper to experiment with different processing methods. Their adult children are also becoming more and more involved.

On their 16 hectares they now have a beautiful nursery and a small pulper. The altitude of El Sunzita is one of the lowest we buy in El Salvador, 1400 meters above sea level. This means that the coffee is easily soluble in the broth.

As an agronomist and producer, Mauricio also advises other producers on agronomic issues. At El Sunzita he works as consistently and organically as possible, concentrating on the three Ss: soil, sun and shade. He covers the area with the coffee trees by shading trees, having the soil tested and making his own fertilizers. With the new plants, they focused on strengthening the roots of the coffee plants. They have been using biota for three years and also produce fertilizer from the coffee pulp.

Drip coffee and El Sunzita
The farm is part of the El Sunza mountain field with a total of 140 hectares of coffee cultivation, which belongs to Mauricio's brother. In 2015, Maria and Mauricio decided to produce their own coffee from their farm. They called their farm a small part of El Sunza, El Sunzita, and their goal was to process higher quality coffee and sell it separately. That's how we got to know the Ortiz couple and discovered that we had similar working methods.

We are pleased to be able to offer El Sunzita coffee at Drop Coffee for the sixth year in a row and to work with the couple. We have expanded our collaboration step by step. Over the last few years, our collaboration has given us the ability to separate the varieties for ourselves, meaning we can offer them to you separately.