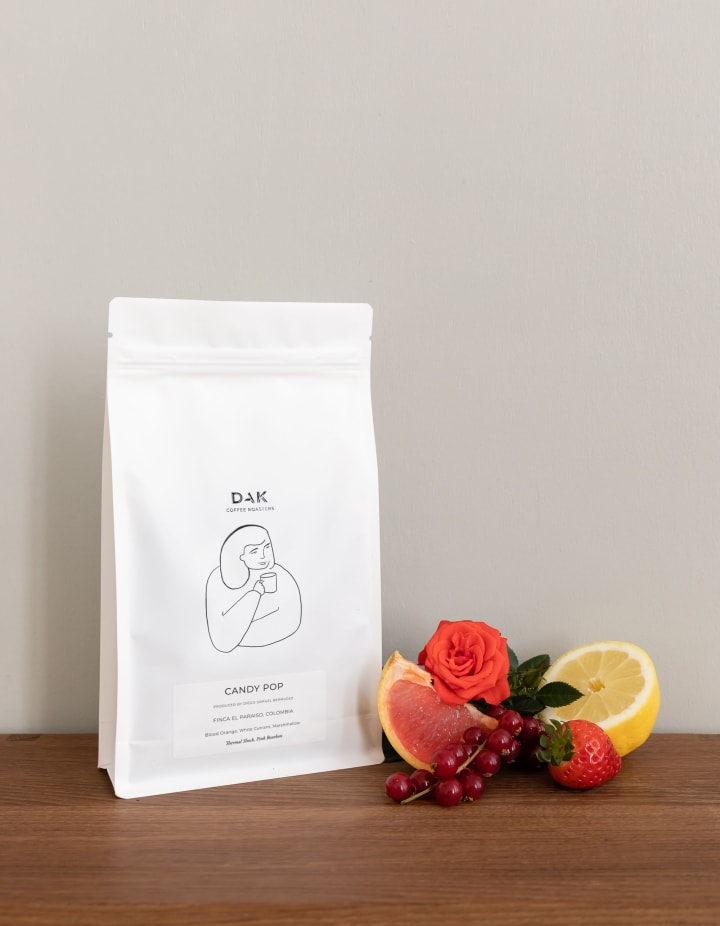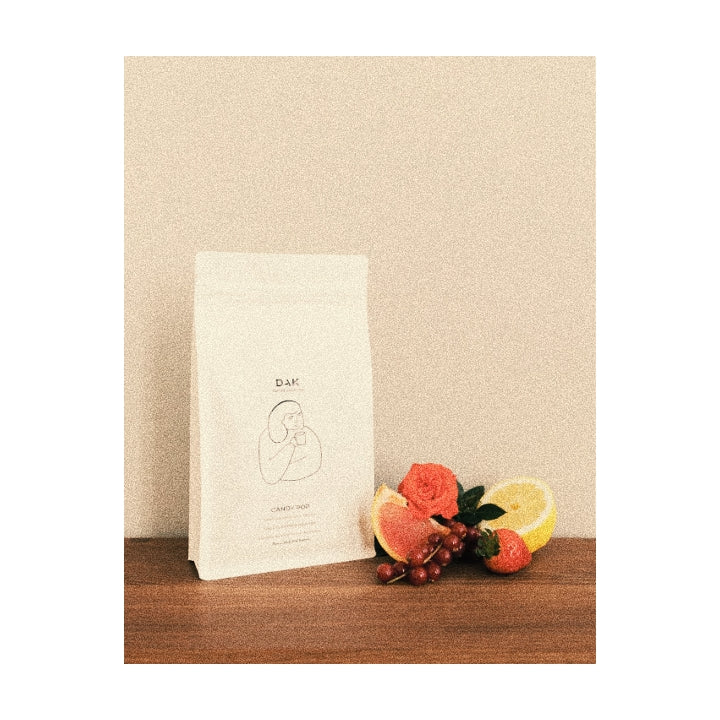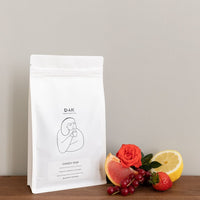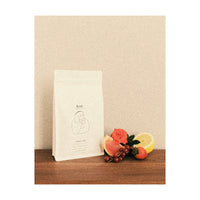 Candy PoP by Diego Samuel Bermudez.
Country of origin : Colombia
Farm: El Paraíso
Variety : Pink Bourbon
Processing: Thermal Shock
Altitude : 1950 Masl.
Flavor Notes: Blood Orange, White Currant, Marshmallow
Another excellent coffee from producer Diego Bermudez, but this time with a pink bourbon! A vibrant coffee with notes of blood orange, white currant and marshmallow.

Diego's popularity in the specialty coffee scene is increasing. It's crazy how many great coffees he produces.
The Pink Bourbon cherries were subjected to anaerobic fermentation for 48 hours at 20 degrees Celsius. The coffee is then thermally shock washed. The beans are then dried in a controlled manner for 34 hours at 35 °C and a relative humidity of 25% until they reach a grain moisture of 10-11%.