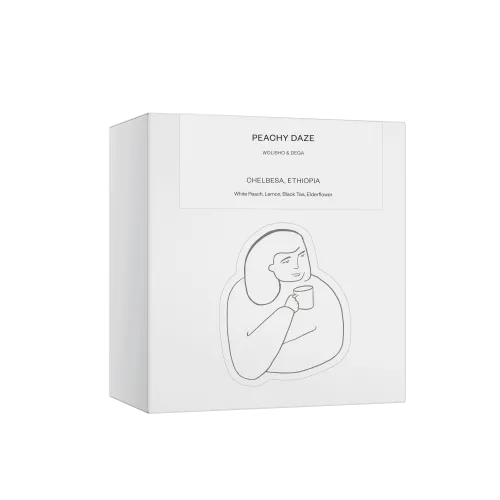 The first washed Ethiopian of the new harvest.

Country of origin: Ethiopia - Chelbesa
Cooperative : Snap
Cultivar: Wolisho and Dega
Processing: Washed
Altitude: 2000 Masl .
Tasting notes : White peach, lemon, black tea and magpie blossom
Roasting: Filter
SNAP Specialty Coffee built its new wet mill in a small hamlet called Danche in Chelbesa Village in 2019 with the hope of only purchasing red cherries from nearby farmers in Chelbesa Village. Once the project was completed, this goal became a reality. The wet grinder's fermentation tanks are constructed of ceramic, which helps the coffee being processed to be clearer and speeds up fermentation by retaining heat within the ceramic.