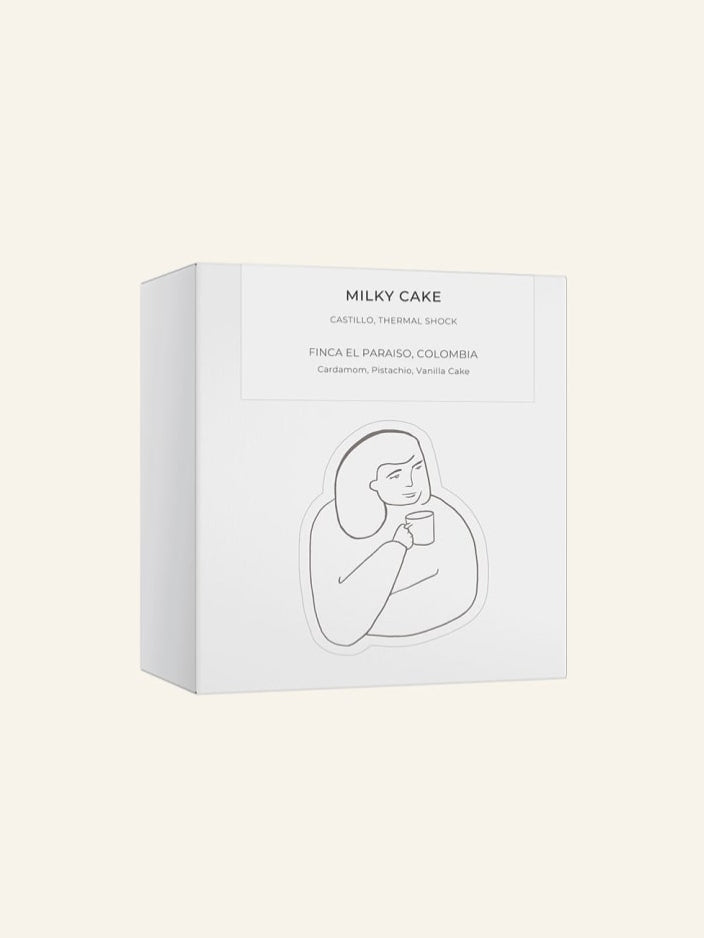 This coffee is a cake in a cup. This coffee is truly special and unique - we've never had anything like it before. Flavors of pistachio, cardamom, vanilla cake and chai.

Country of origin : Colombia
Farm: Cata Export (exporter in Colombia)
Variety : Castillo
Processing: Thermal Shock Washed
Altitude : 1730 Masl.
Tasting notes: cardamom, pistachio, vanilla cake, honey
Roasting : filter
This profile was developed exclusively with Cata Export, our partner in Colombia, sourcing some of the best Colombian coffees the country has to offer. The Castillo cherries underwent an anaerobic fermentation of 48 hours at 20 degrees Celsius. The coffee is then thermally shock washed. The beans are then dried in a controlled manner for 34 hours at 35 °C and a relative humidity of 25% until they reach a grain moisture of 10-11%.