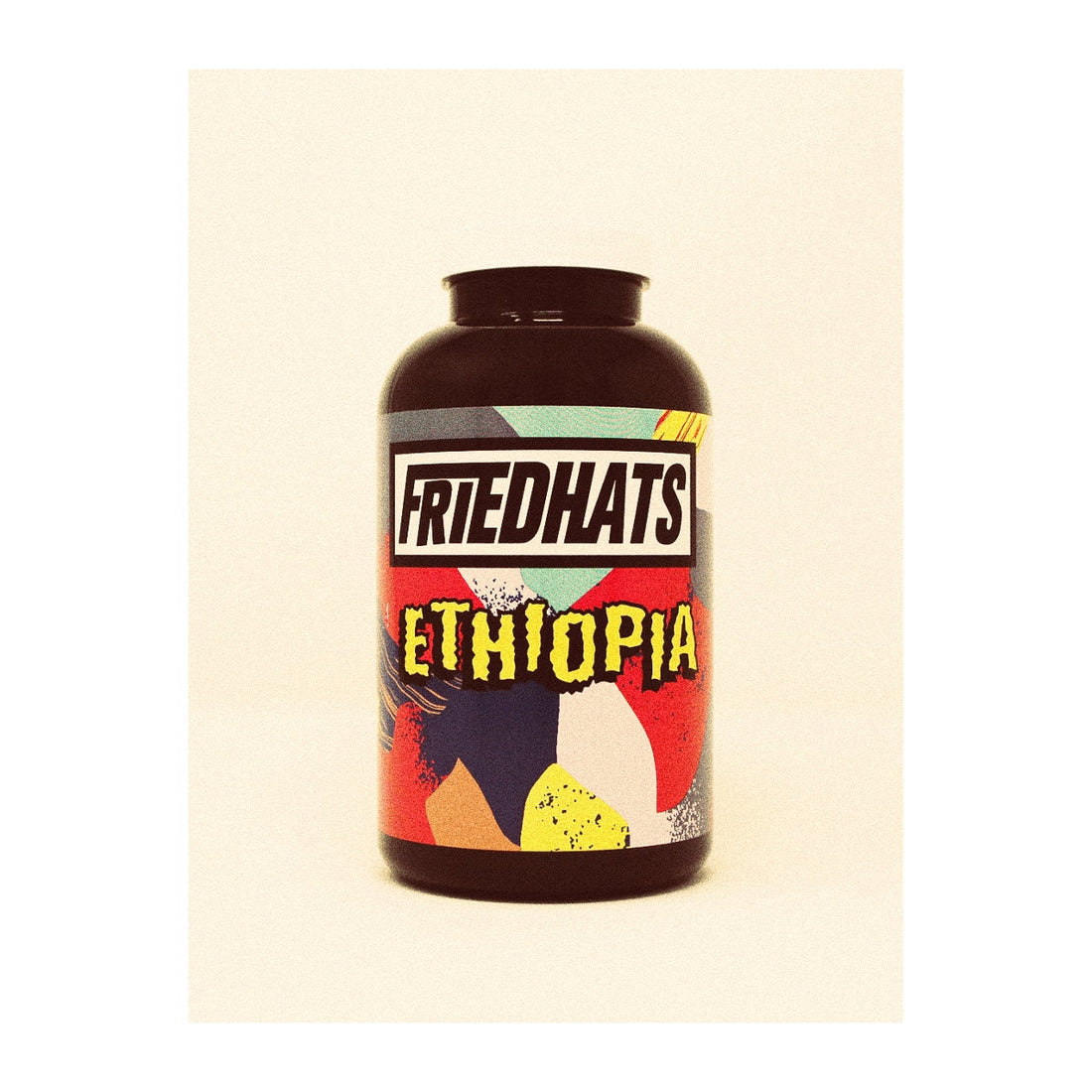 BOMB
ORIGIN : Ethiopia - Sidama
ROASTING: Filter
MILL OWNER: Asefe Dukamo
HEIGHT : 2230 Masl
VARIETY : Setami, Mikicho, 72/158, 74/110
PROCESS: Natural
FLAVOR NOTES : Strawberry, Tropical, Cacao Nibs

It. is. Back!

The long wait ends. The fresh harvest from the Bomb Washing Station in Sidama is back in stock!

Bombe is one of three washing stations owned by the Daye Bensa group. The other two - Shantawene and Keramo - are also known for the quality and quantity of coffee they produce.

Like last year, it consists of the local varieties Setami, Mikicho, 72/158 and 74/110. As you'll remember, it's sweet and funky with notes of milk chocolate and strawberry.

This batch comes from almost 700 small farmers who live on the slopes of the Bombe Mountains (where the name comes from) in the Bensa district at around 2230 m above sea level. M. Grow coffee.

These small farmers have been delivering their best cherries to Bombe since 2018. The station itself and the processing are very well organized and are managed by a team that includes Atkilt Dejene, an agronomist who previously worked for Gesha Village, and Eyasu Bekele, a processing specialist who worked in the Reko Koba project. All of this together makes this coffee so great!